SAAS MANAGEMENT PLATFORM FOR RENTAL E-BIKES
in instant delivery field(takeaway,express delivery)
Based on the rapid development of instant delivery(takeaway,express delivery),the operators of the delivery platform and the contractors of delivery business has increased their demand number of riders, and the number of employees is growing rapidly in instant delivery field. The operators of the delivery platform has manage their assets online,reduce the risk of renting e-bikes and provide the well rental e-bikes service for the riders.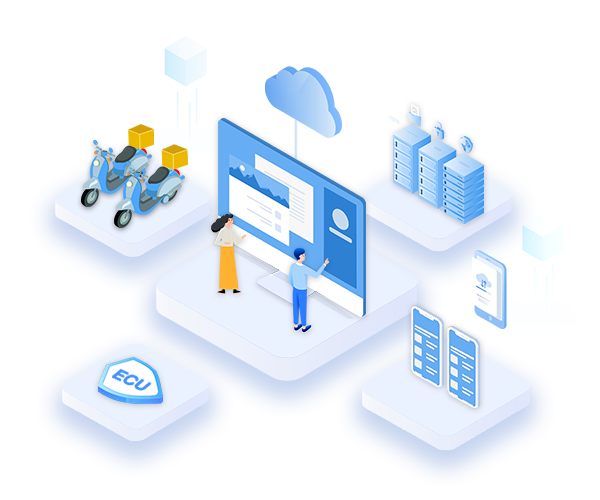 PAIN POINTS OF THE MARKET
The cost of manage the e-bike by personnel is high, and the efficiency is low.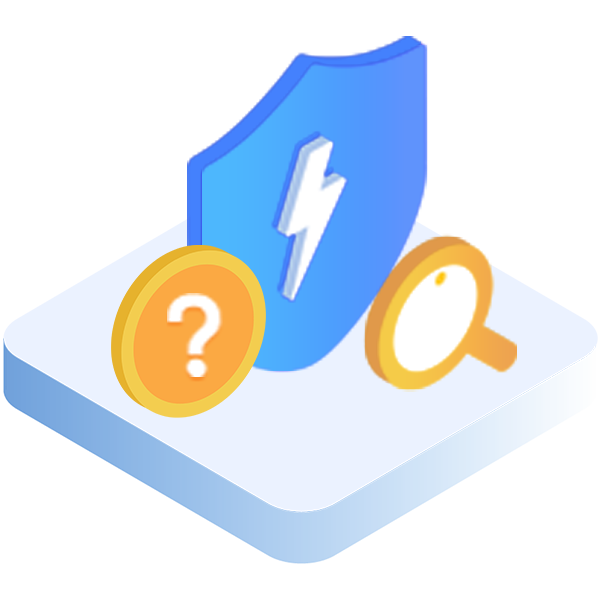 The financial management is dealt by staff, the detailed financial situation of user is unknown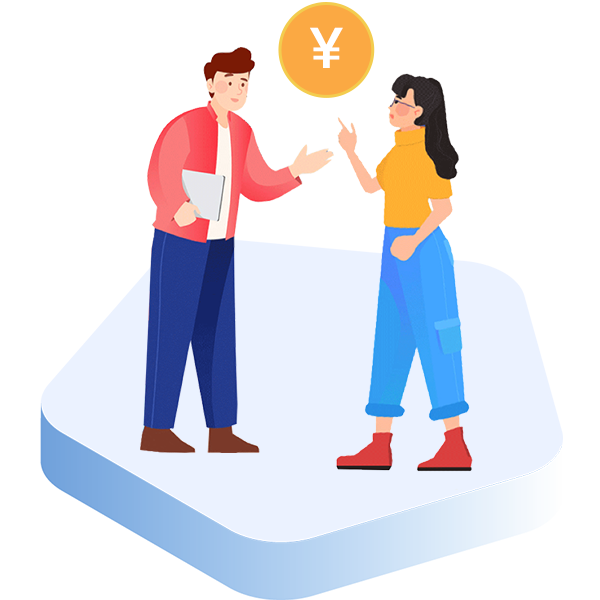 It is difficult to urge the users to pay the fees by staffs when the deadline is coming.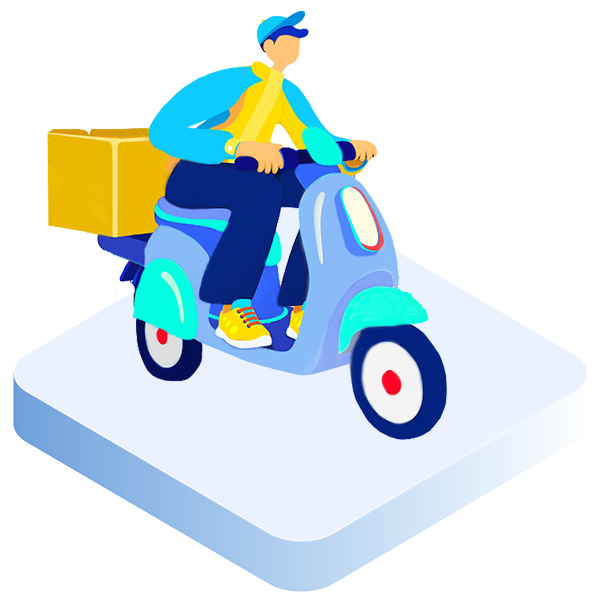 It's has high cost to purchase an e-bike. Compared with purchase, rent an e-bike has lower cost.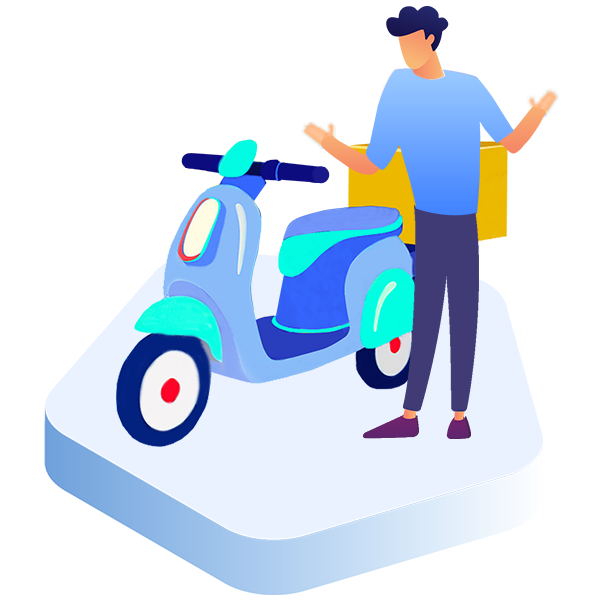 It's trouble to deal the e-bikes if they want to change a job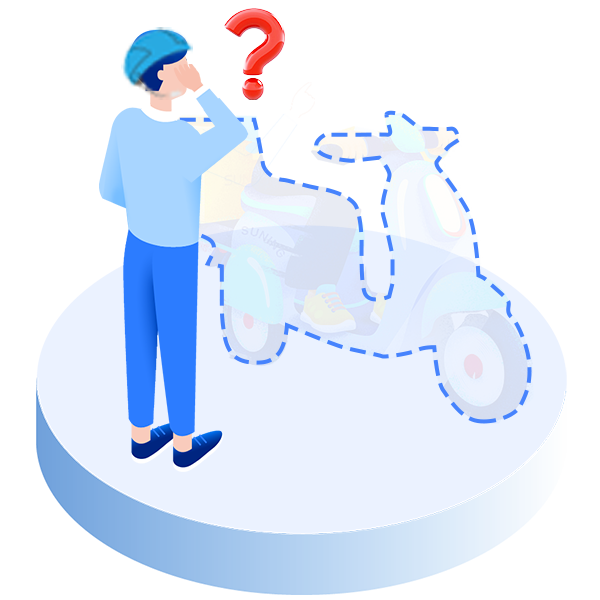 Worry about the e-bike will be stolen during the delivery process, which will influence the delivery efficiency seriously
ADVANTAGES OF THE SOLUTION

We have awesome rental solution of e-bike for takeaway with hardware and software.The system has include the base function modules-- business, risk control, financial management and after-sales.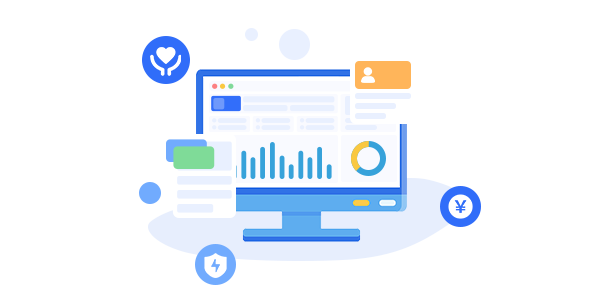 Authorize the users to rent the e-bike via the Sesame Credit,the risk management is guaranteed.

The platform has the function of sharing profits with team, and the operators can cooperate with the operator of e-bike stores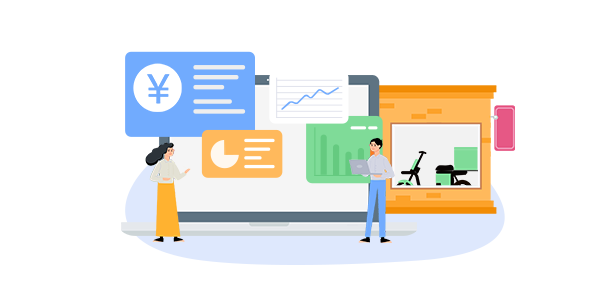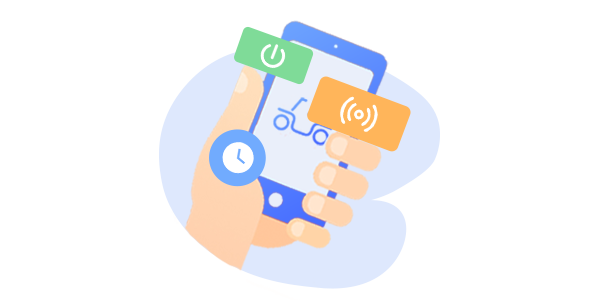 The e-bike can be controlled by mobile phone, such as be locked/unlocked via sensor. It can save the time of the riders, and improve their efficiency


The system has complete functions about detect the battery level and status of e-bike, which can ensure the rider's delivery efficiency.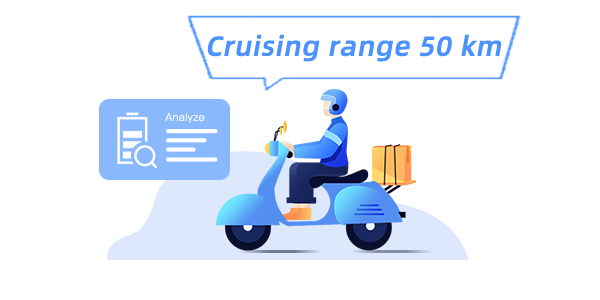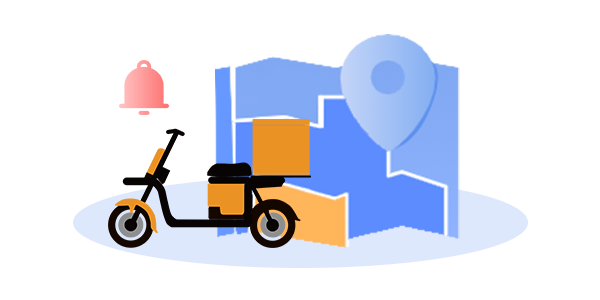 The functions about multiple positioning and alarm are available to prevent the e-bike be stolen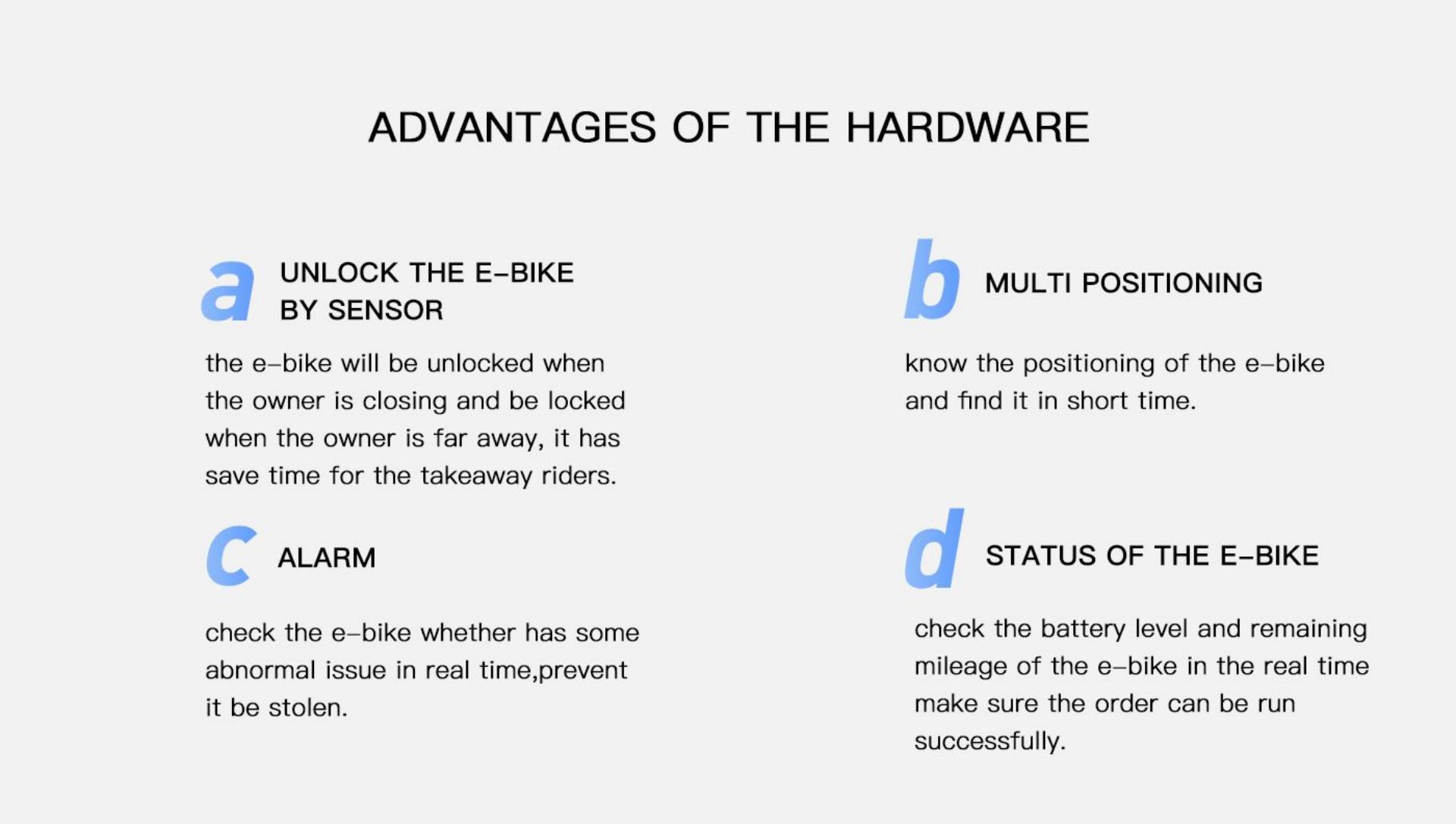 INTRODUCTION OF THE PLATFROM
The rental management platform includes the Mini program for rent e-bike in Alipay/WeChat, mini program for merchant management,website management platform. The platform has help the operator to manage their assets online, reduce the risk of renting e-bikes and provide the well rental e-bikes service for the riders.Improve the efficiency of riders and make sure the safety of the e-bikes via integrated with the hardware functions of the e-bike.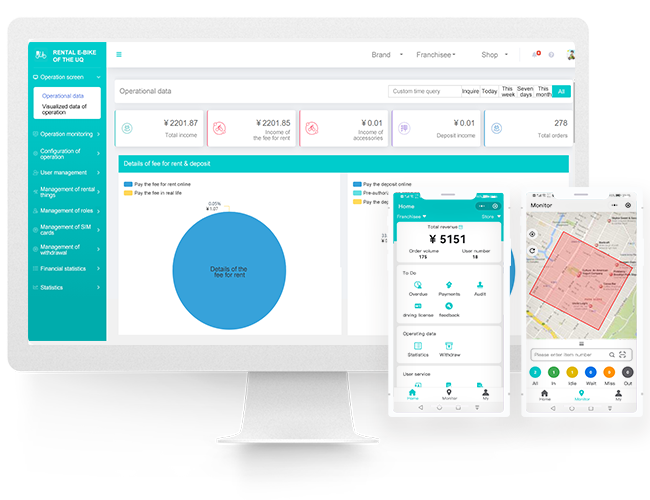 Return the e-bike in the aimed area, it will be reviewed automatically

The fee will be received in period automatically

The driver licenses of the users will be audited, they will moved to the black list if they become untrustworthy person

The e-bike are available within the Geo
fence

The o&m personnel can analyze the data via the daily sheet

Report the faults, makes the mobility safety and efficient